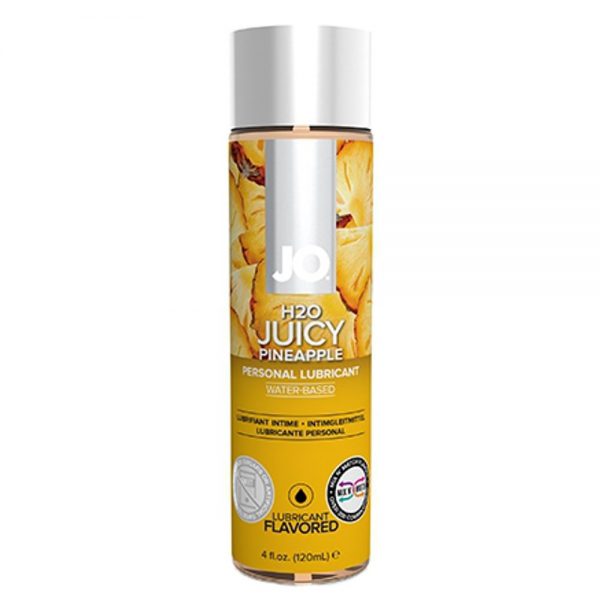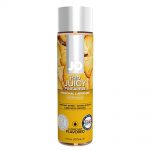 JO Juicy Pineapple Lube 4oz.
$25.00
High Quality Juicy Pineapple Flavored Lubricant
Description
The only water-based lube that feels just like silicone, now in many irresistible flavors!
JO H2O Flavored Lubricants deliver a deliciously smooth, longer lasting glide with no artificial sweeteners and no aftertaste.
No no artificial sweeteners, no aftertaste
Super long lasting, never sticky or tacky
100% Latex Safe
Compatible with all toys
Gluten Free
Deliciously Flavorful Fun!
Turn your partner into a delectable treat with JO H2O Flavored Lubricants. With many fun flavors like Strawberry Kiss, Tropical Passion and Chocolate Delight, JO H2O Flavored Lubricants are a playful way to tease your appetite for each other.
You can also mix 'n' match flavors to create your own unique romantic recipes like Chocolate Mint or Peaches & Cream. JO H2O Flavored Lubricants are vegan, gluten free and so delicious you can even drizzle them over vanilla ice cream!
Just like our classic JO H2O lube, JO H2O Flavored delivers a silky smooth, longer lasting glide that's never sticky or tacky. Made from pure pharmaceutical grade materials, including plant-based glycerin, JO H2O Flavored is safe for any sensual activity.